Application

⚫Eliminate the abdomen, waist, back, buttocks, thighs, butterfly sleeves, double chin excess fat, reduce the circumference of the treatment site.
⚫There is no need to use anesthesia, there is no pain, numbness, will not cause scar, trauma, no need to recover.
⚫Due to specific wavelength, laser only acts on the subcutaneous fat cell layer, other cells such as skin and capillary blood vessels will not be damaged during this process, safe and reliable way to reduce fat.
⚫The laser heads can be rotated automatically.
Advantages
(1) 6 imported laser lights, maintain the original 6D function.
(2) 4 cooling pads with 8 refrigerants, the lowest temperature can reach -10 degree, continue to work without downtime.
(3) The EMS function accelerates fat metabolism.
(4) The cooling pads can work simultaneously or separately.
(5) Taiwan MW power supply.
(6) Using semiconductor water circulation cooling system, the heat dissipation system is stable. 3.5L water tank.
(7) The output of micro-electricity medical modes is in line with the principle of human bionics, which is safe and effective.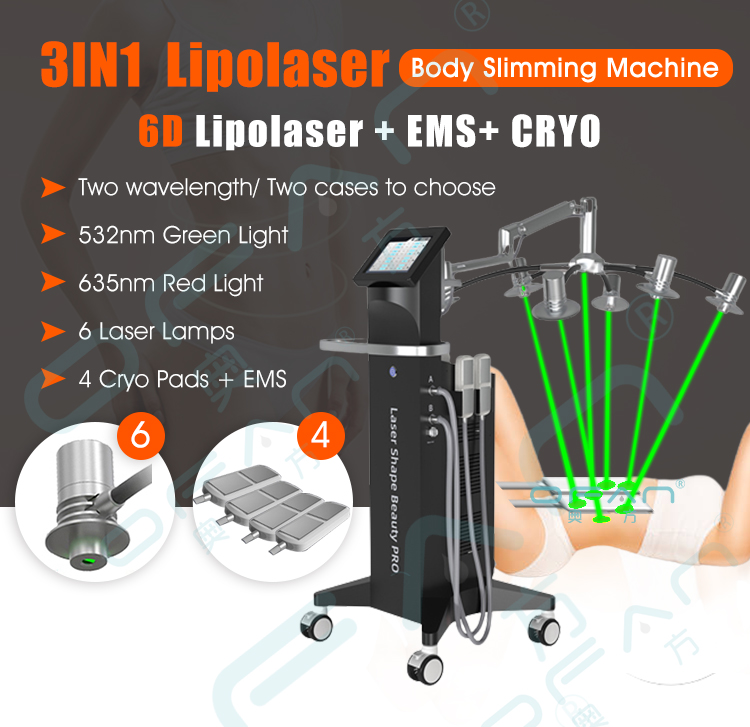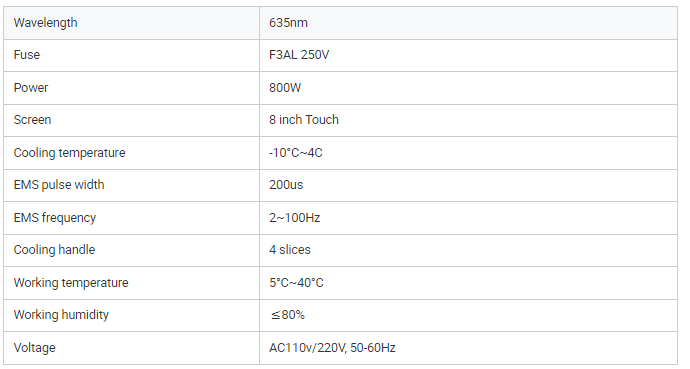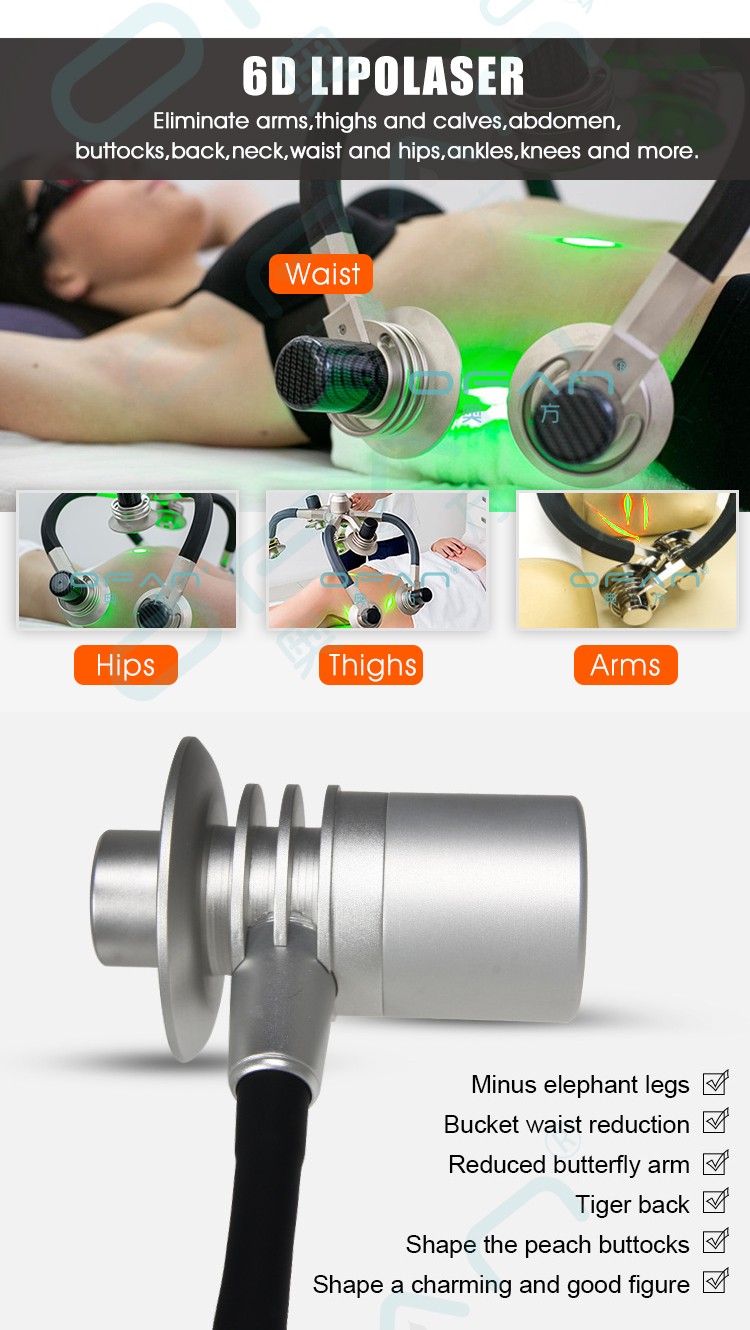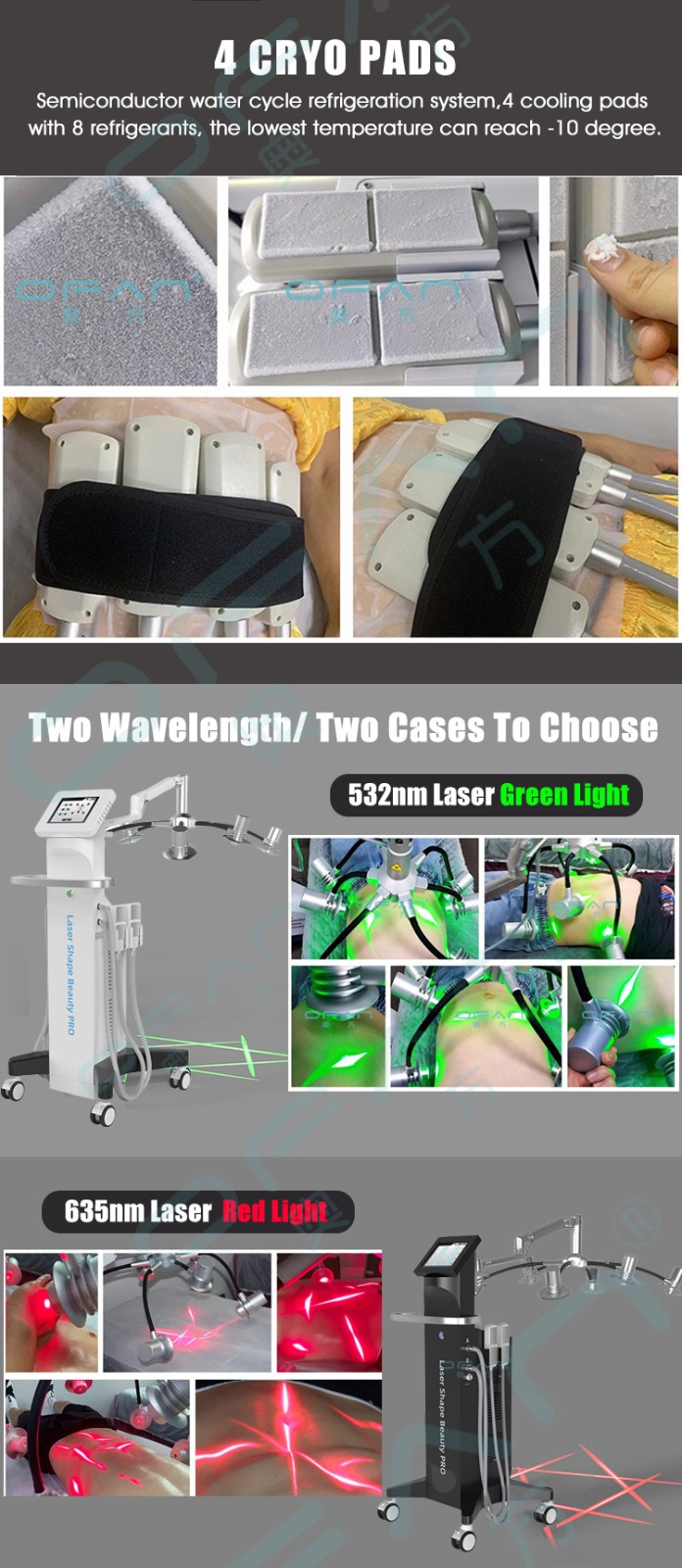 What is EMS microelectronics technology?
EMS micro-electricity is used for fat reduction and shaping. According to human neurological research, through 600 electronic pulse currents directly acting on the muscles and nerves, it can reach the fat body deeply, and stimulate the most dense nerves to induce muscle contraction. When the cells are in a fast and active state, the local fat layer is fully exercised, and the basic metabolism of the human body is improved. The fat-reducing effect will continue to work within 24 hours after use. The kinetic energy is converted into weight-loss energy, which accurately and quickly eliminates body fat , Achieve a 10 times slimming effect than the traditional method, and tighten the sexy curve of the whole body.