Treatment principleTreatment Theropy:
Picosecond laser uses very short pulse output mode, instead of thermal effect, by the principle of light mechanical shock wave, pigment is "shattered" into finely granular via focused energy, are more likely to be absorbed by the body metabolism. Picosecond laser will be to minimize the side effects of thermal effect, can achieve the goal of almost solve all kinds of pigment spots, is better than traditional laser spot whitening effect.
Portable model easy to move:
→3 treatment model ,4 different treatment head (1064nm 532nm 1320nm 755nm )
* Fixed 1064/532nm used for tattoo removal, lipline removal, eyebrow removal, Nevus of Ota removal, fungus of nail removal.
* Fixed 1320nm used for skin whitening, pore shrink, skin lifting.
* Fixed 755nm used for skin whitening, remove yellow skin.
→1000 J high power , the shorter work time ( reduce the inflammation,fast recovery time)
→Professional 755nm honeycomb treatment head for chloasma
→Picosecond configuration ,nd yag laser price
→The treatment session is shorter than the nd yag laser ,only need need 3-4 times.
→No downtime period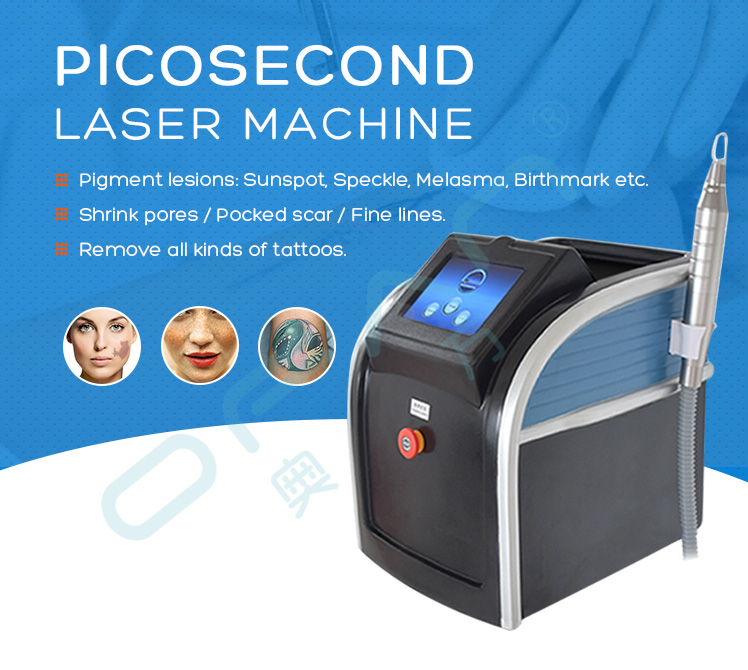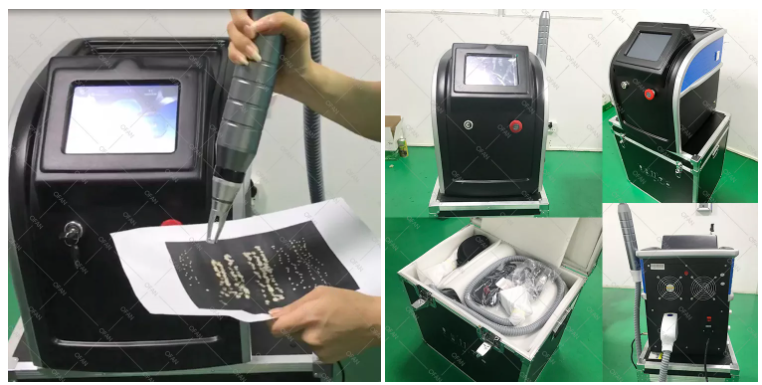 Function of PicoSecond Laser
1. Remove tattoo of all colors including black, red, blue, coffee, brown, etc;
2. Remove tattoo on eyebrow, eye line and lip line;
3. Remove pigmented such as freckle, age spot, Nevus of Ota, blue naevus,black nevus, coffee, spot, rosacea
4. Wrinkle removal , skin tender, whitening ,Shrinking of enlarged pores, etc