Stationary Fractional RF
The Mechanical stimulation of the microcrystals, combined with the biological effects and thermal stimulation of radiofrequency, they jointly stimulate the skin's self-healing system, promote metabolism, improve microcirculation, activate collagen and so on.
Products video:
Fractional Micro Needle RF system is a ideal technology for skin rejuvenation by applying preciously controlled RF energy directly into a certain depth of dermis with minimally invasive micro needles Such an ideal combination of micro needling plus RF energy reduces treatment time and recovery time significantly differentiating from fractional laser based treatment.
Moreover, fractional Micro needle RF system can be treated irregardless of skin type, even darker skin with low risk of skin burns and PIH comparing with other laser treatment.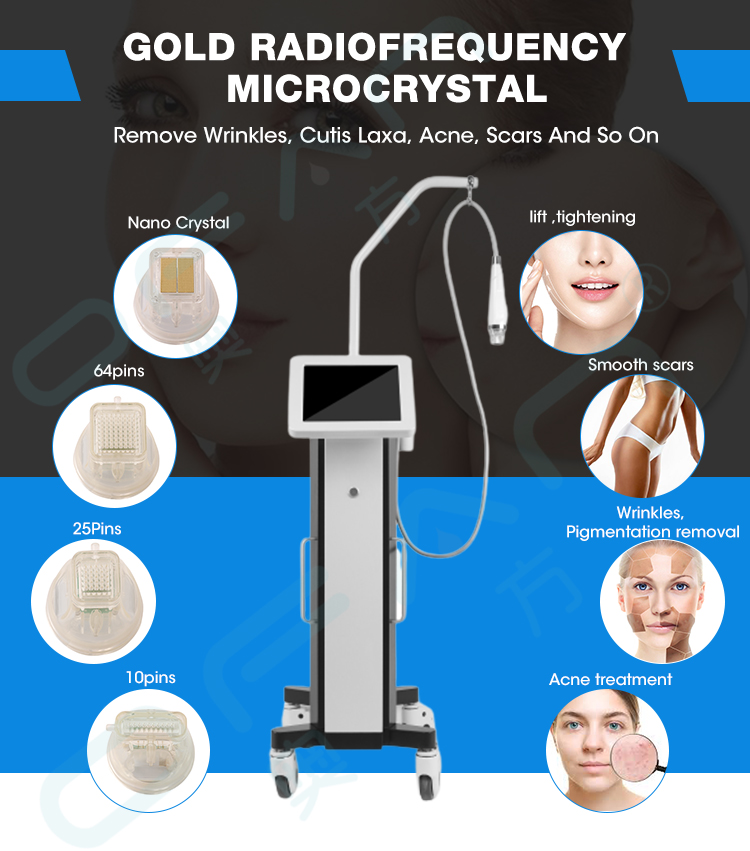 Fractional RF Needle System through the special design of many fractional needles point array, the high speed digital motor controls order through the epidermis and the dermis accurate to control the depth of 0.25-3mm, again by the end of the lattice needle release RF, stimulate collagen and elastic tissue, and is the epidermal layer is safe, RF energy can well to penetrate to the dermis, stimulate collagen protein hyperplasia, not only is the best way to improve the scars, but also long-term tightening skin wrinkles induced the good method.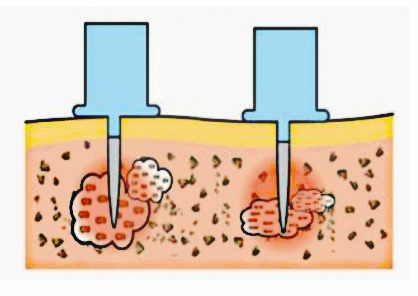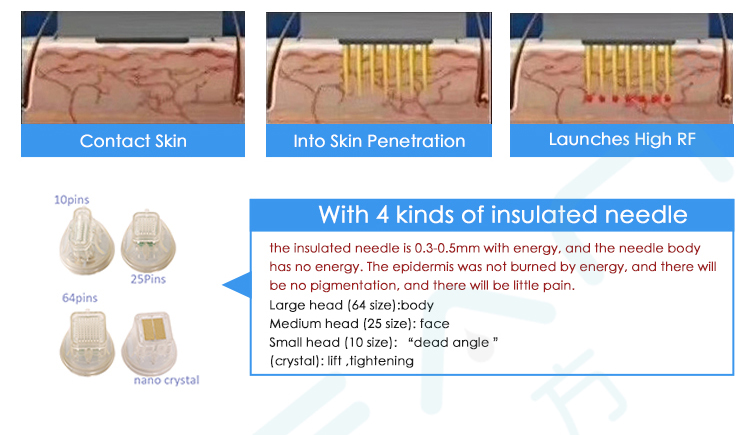 1. Improve the pore, scar, deep wrinkles, acne, pigmentation,
2. It increases skin collagen elasticity, improves wrinkles.
3. Smoothen skin, tighten pores.
4. With least pain, and provide accurate energy.
5. Minimally invasive to skin
6. RF direct penetration to the target area, in order to obtain sufficient effect.
7. Scar removal - including reduce acne scars
8. Suitable for stretch marks, anti aging, anti-wrinkle therapy, hair restoration, excessive pigmentation.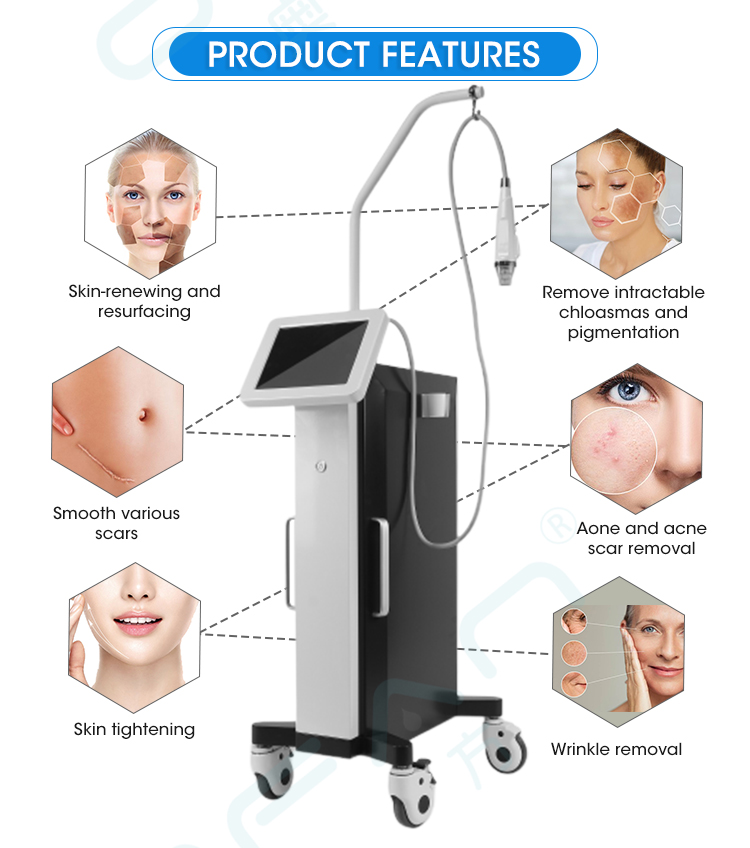 Parameter reference for injection depth and parts
Treatment parts
Depth
Speed
Suction
Radio frequency
Forehead
0.5-1.0mm
0.2-0.3
1-2
60-110W
Face
1.0-1.5mm
0.2-0.3
1-2
60-100W
Periocular
0.5-1.0mm
0.2-0.3
1-2
60-100W
Chin
0.5-1.2mm
0.2-0.3
1-2
60-100W
Nose
0.5-1.0mm
0.2-0.3
1-2
60-100W
Neck
1.0-1.5mm
0.2-0.3
1-2
60-100W
Acne pit
1.0-2.0mm
0.2-0.3
1-2
80-130W
Scar
1.0-2.0mm
0.2-0.3
1-2
80-130W
Belly
1.0-3.0mm
0.2-0.3
0-1
80-130W
| | |
| --- | --- |
| Output frequency | 2-4M |
| Output power | 10-200W |
| Input voltage | AC 110V~220V~50Hz/60Hz |
| Aviation box carton specification | CM 66X46X115 45KG |