Products video:
This is newest 7 in 1 facial skin care machine using H202 generator make the purified water into hydrogen and oxygen ions water, the surface of the skin can produce H2 molecules, so that the water molecule cells can quickly penetrate the dermis. So as to achieve the effect of skin rejuvenation and whitening, give you a fresh face !
Application:
1.Deep cleaning
2.Shrink pores, face lift
3.Oily skin improvement
4.Eye pouch improvement
5.Skin texture improvement
6.Black rim of eye improvement
7.Acne removal/acne scar improvement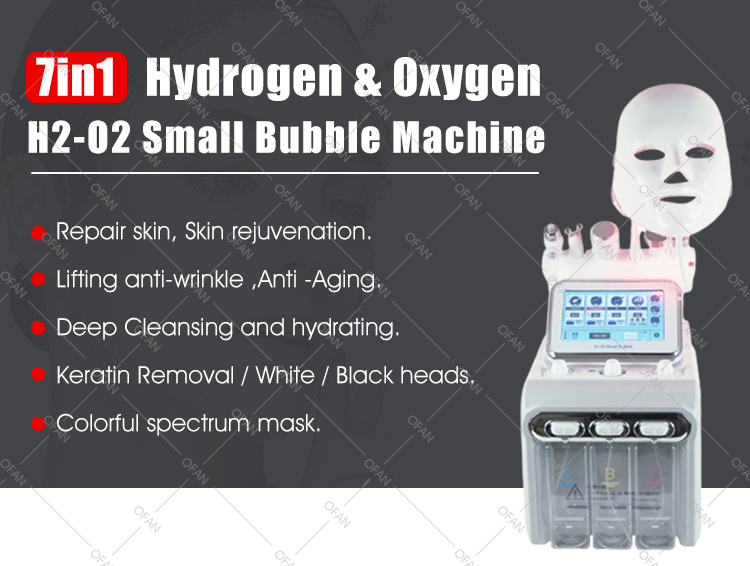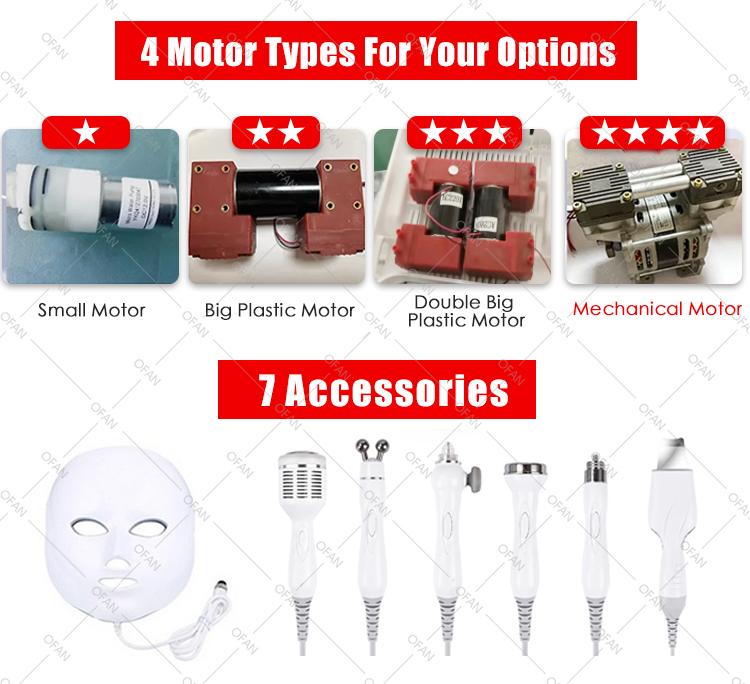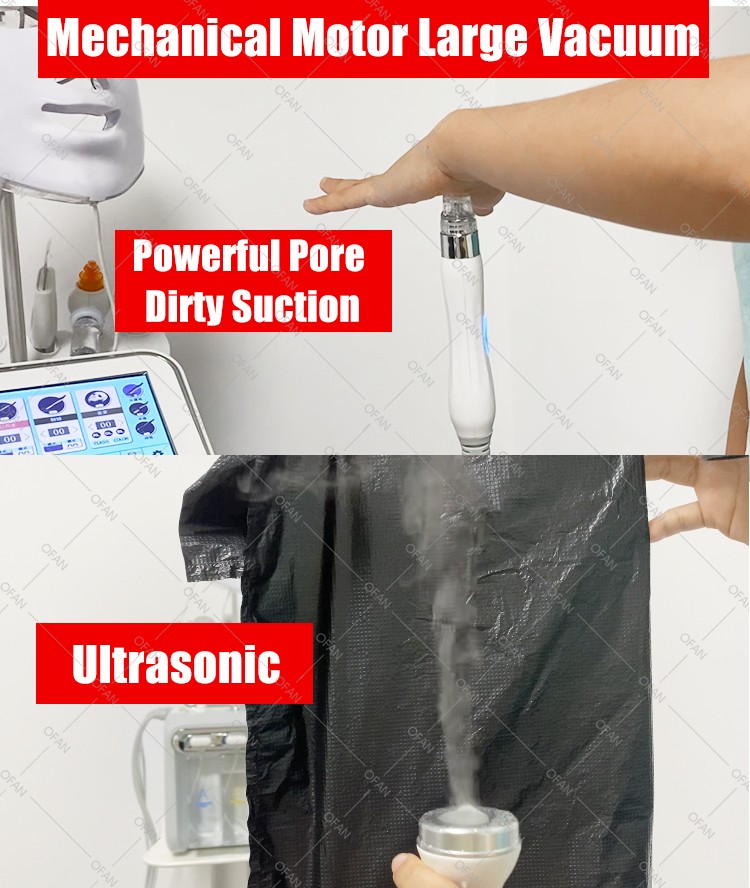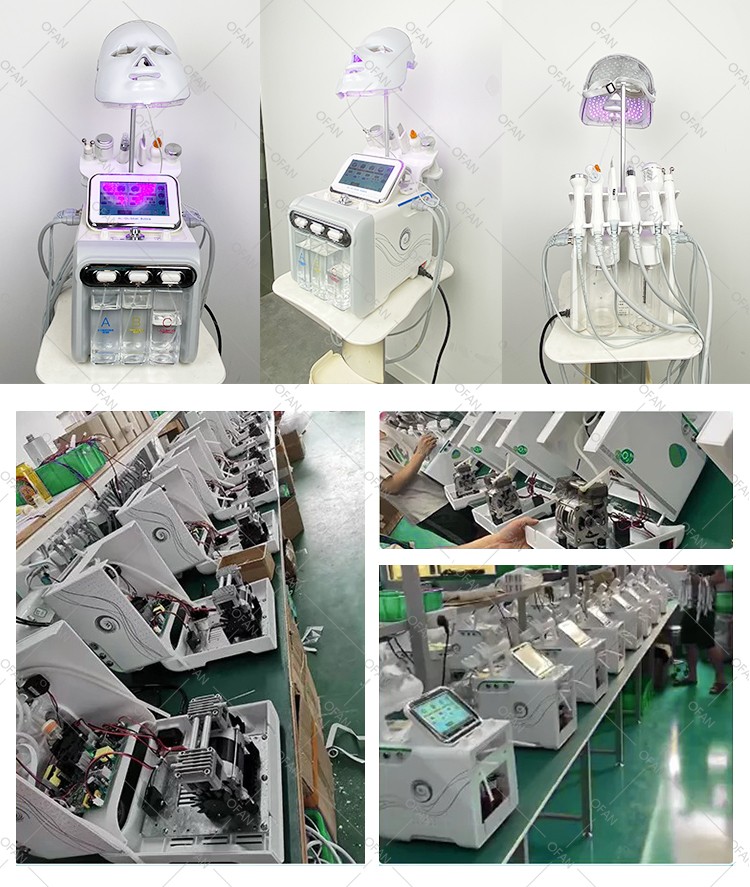 Principle
1. Bi-pole RF: Penetrating the barrier of epidermal basal melanophore, heating the dermal collagen fibers to 55℃-65℃ to
accelerate contraction.
2. Ultrasonic: activating cells, accelerating metabolism and promoting cell permeability thus helping lead
in and absorb skin care product and achieve skin beauty.
3. Vibration: stimulating and relaxing skin, cleaning, removing dead skin and blackhead.
4. H2O2 spray: producing oxyhydrogen combined with essence, quickly penetrating dermis through high pressure
injection to provide nutrients thus reduce wrinkles, whiten, brighten and rejuvenate skin.
5. Water dermabrasion cleaning:combining cleansing, exfoliation, extraction, hydration and antioxidant protection simultaneously, resulting in clearer, more beautiful skin with no discomfort or downtime.
6. Cold hammer: shrinking pores, enhancing collagen fiber, constricting blood vessels to tighten and soothe skin, maintain elasticity, reduce wrinkles and redness.
7. LED photon therapy: Lights of different wavelengths penetrating skin layers of different depths, accelerating the regeneration of cells and collagen so as to solve various skin problems and realize skin rejuvenation.